EPISODE ONE: EDGE OF DESTRUCTION
Chris smuggles his lame video onto Don Kirshner's Rock Concert ... dad applies the firm hand of reality on Chris' nuclear paranoia.
watch it on YOUTUBE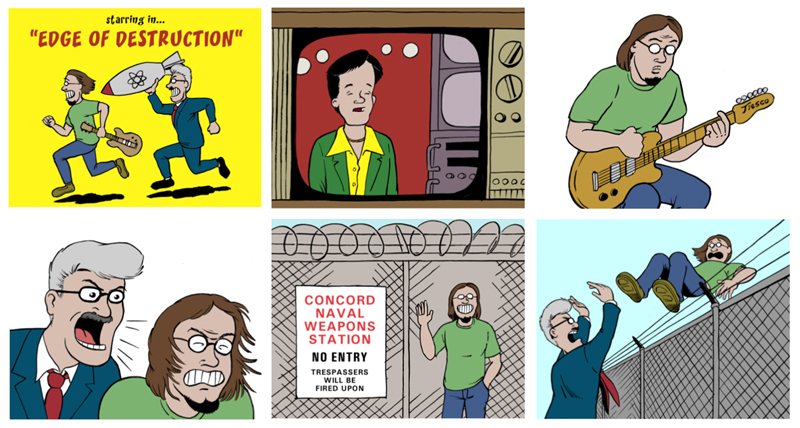 EPISODE TWO: GREAT JOBS
Chris suddenly appears hell-bent to have as many jobs as possible. Why... Why... Why??? Follow dad on this painful odyssey.
watch it on YOUTUBE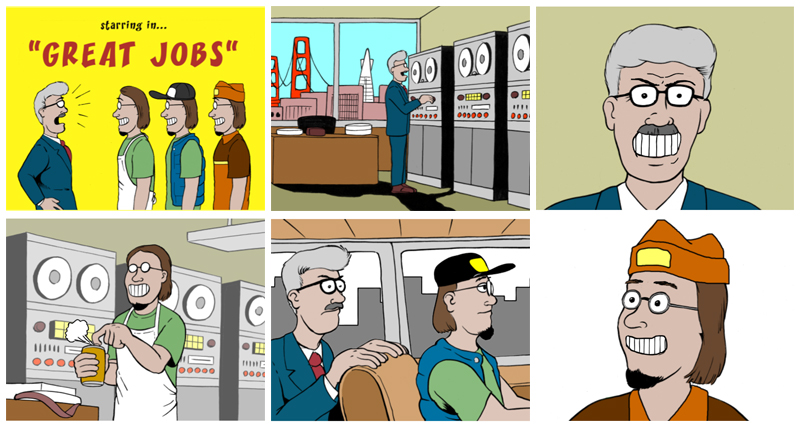 EPISODE THREE: SORRY, DAD
Unlike my first three minute and four and a half minute epics, this one is a sorry one minute wonder. Sorry.
watch it on YOUTUBE

EPISODE FOUR: FAMILY FEUD
Father & Son go on the Richard Dawson era Family Feud game show.
watch it on YOUTUBE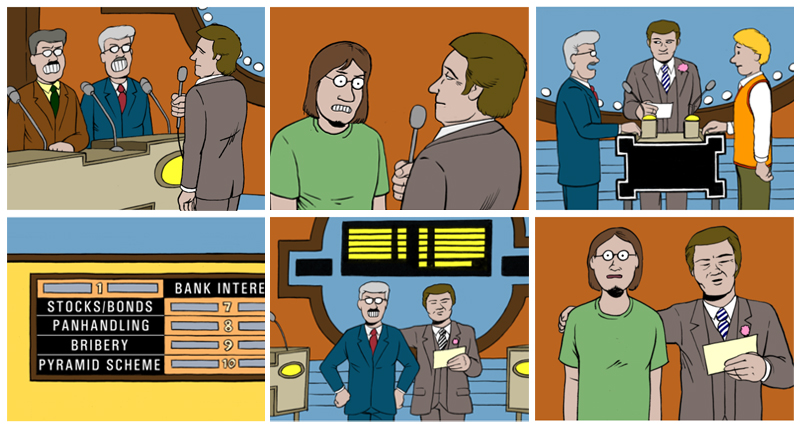 EPISODE FIVE: MYSTICAL WEED
Something strange arrives in the mail and quickly goes up in smoke.
watch it on YOUTUBE

EPISODE SIX: LET'S MAKE A TAPE
Chris tries to recruit his dad as his new comedy album partner. This was my first attempt at an all free-hand animation.
watch it on YOUTUBE

ONWARD VIDEO OLDIES
Highlights from my teenage and college era animations and films, previous released on the Onward Video in 1988.

FATHER & SON TOON DOT COM jeff nicholson bibliography jeff nicholson chronology feedback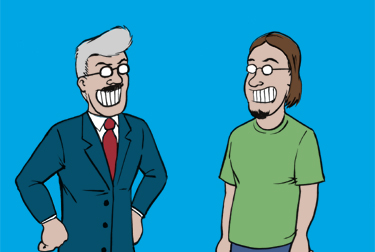 obsessively hiked bay area hiking trails obsessively collected music library

©2013 Jeff Nicholson ~ All rights reserved.
Created and maintained with my obviously circa-1998 html skills.