In late 1994, DC Comics' Vertigo imprint editor invited me to contribute to The Dreaming, a spin off of the popular Sandman series, which was just in the planning stages. I worked on a proposal for a five issue story arc called No Regrets, but they decided it would be best if I start over with a single issue focusing on their Mervyn Pumpkinhead character. My Dreaming story kept getting delayed, so I went ahead with an abbreviated version of my No Regrets story (sans any characters from The Dreaming) in 1995. It was published in chapters in the Negative Burn anthology (#30-#36) by Caliber Press.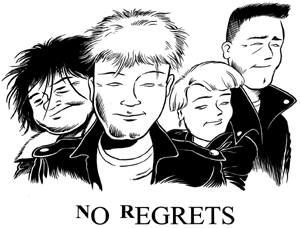 Also at this time I was doing some coloring for DC Comics, by "ghosting" (working under a different name). The comics were pretty mediocre, like Green Lantern and The Darkstars, but it kept me making a living from comics.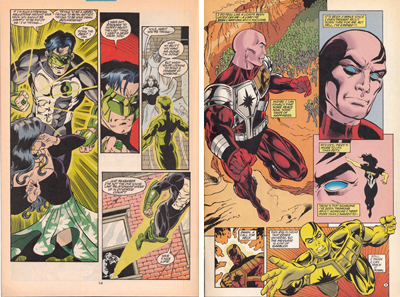 DC had another imprint called Paradox Press, and I ended up doing a few pages for their BIG BOOK series... BIG BOOK OF LOSERS, and BIG BOOK OF LITTLE CRIMINALS..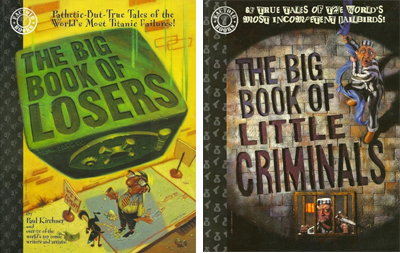 But getting back to The Dreaming, I finally got the green light on my Mervyn Pumpkinhead story, which I did in a Through the Habitrails style. All frustrating delays aside, I enjoyed the project which has pro lettering by Todd Klein and excellent color by Danny Vozzo. .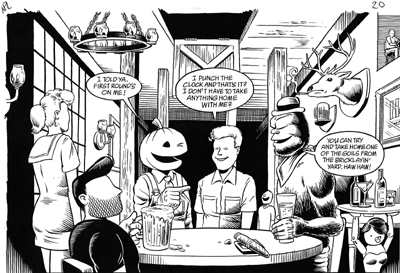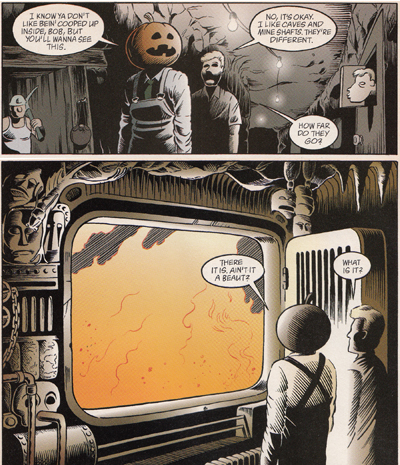 My issue of the The Dreaming (#15) was finally published in 1997, and was later collected in the Vertigo trade paperback Through the Gates of Horn and Ivory. .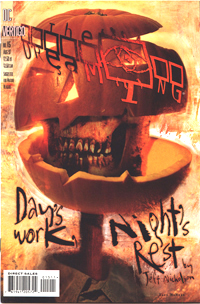 Between the coloring, The Dreaming, and the one-off submissions, when you averaged it all out I was still probably only making something like $9 an hour. That and no health benefits, no 401k, made this all a tentative living. It was at the end of this DC era that ended my ten years of on and off self-employment, and I landed a steady job that would provide the next twenty years of stability. .