Aw shucks, I got some press coverage from the local Concord CA newspaper, Contra Costa Times, for Father & Son, as related to a book signing at Concord's Flying Colors Comics store.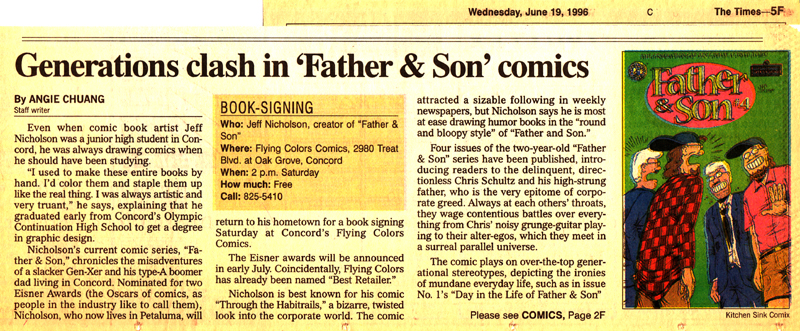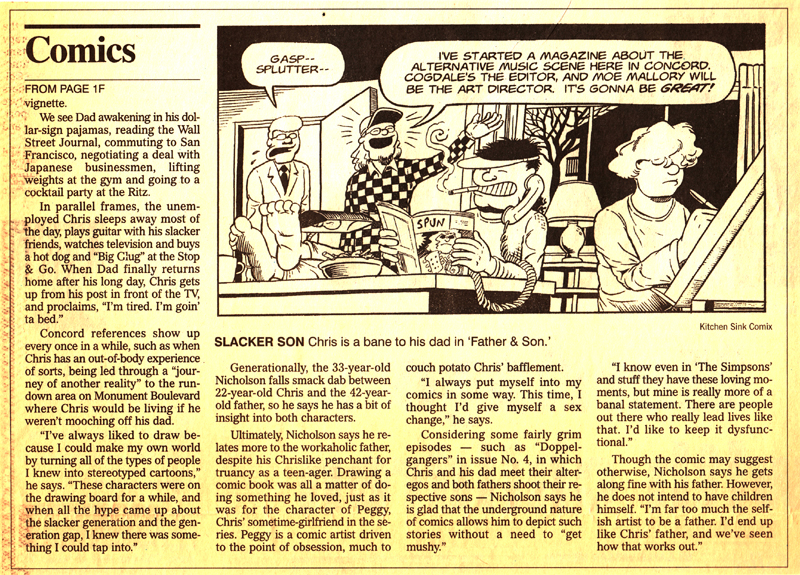 Colonia got off to a great start with these little features in distributor catalogs, as opposed to just a generic listing.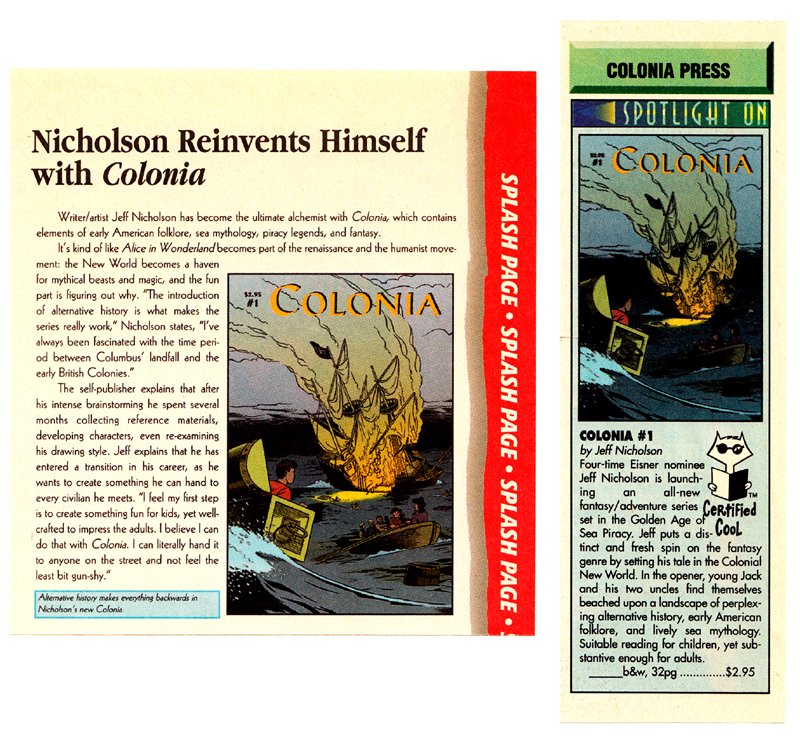 Rather than heavy CBG advertising this time around, I ponied up with full page distributor catalog ads for each issue.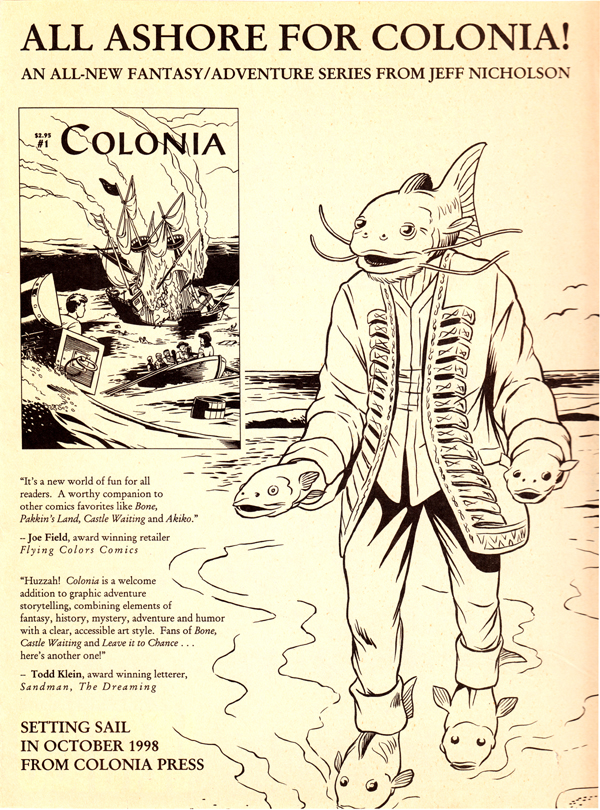 Colonia Retailer Preview in CBG.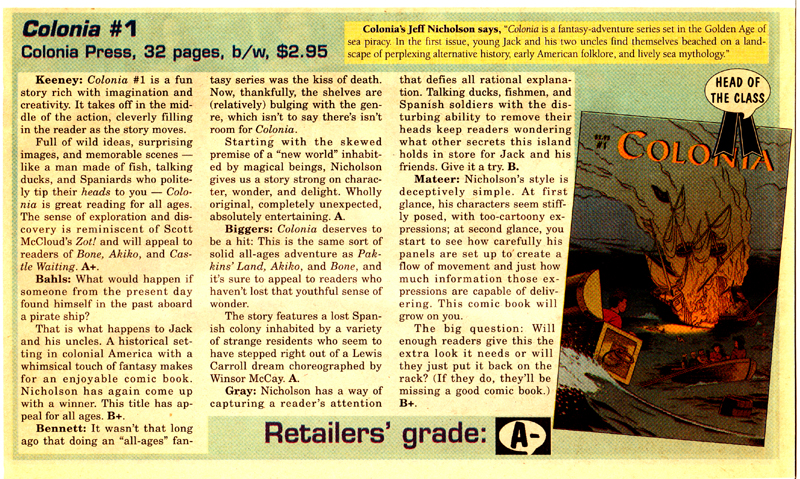 More distributor catalog ads for the second and third issues.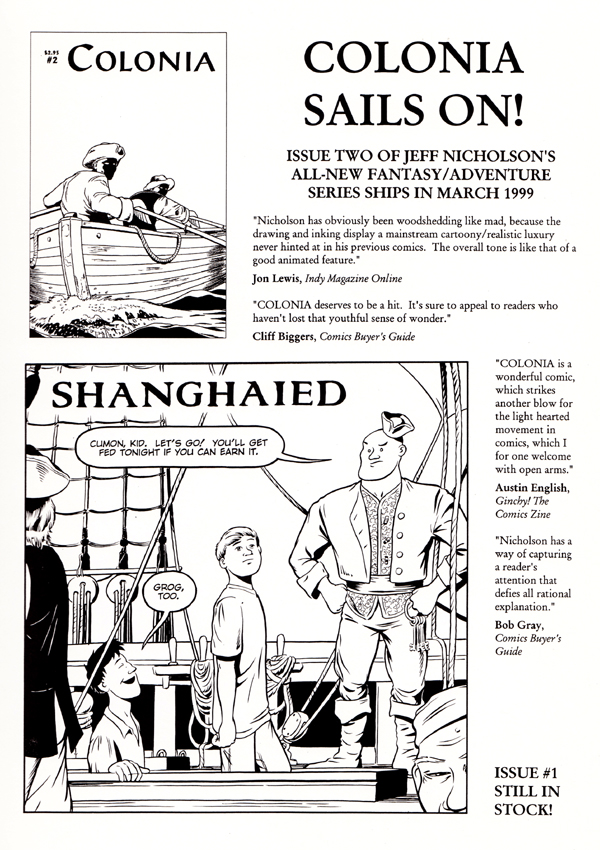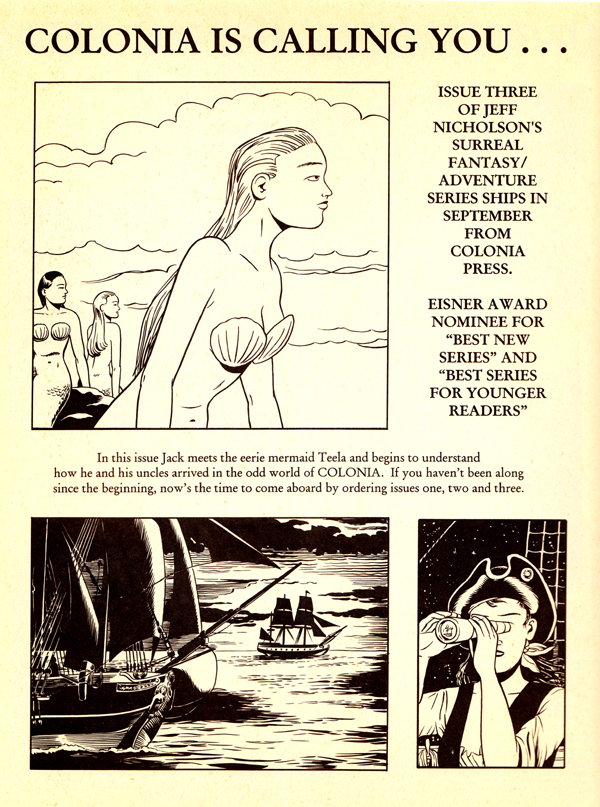 Colonia review in The Comics Journal.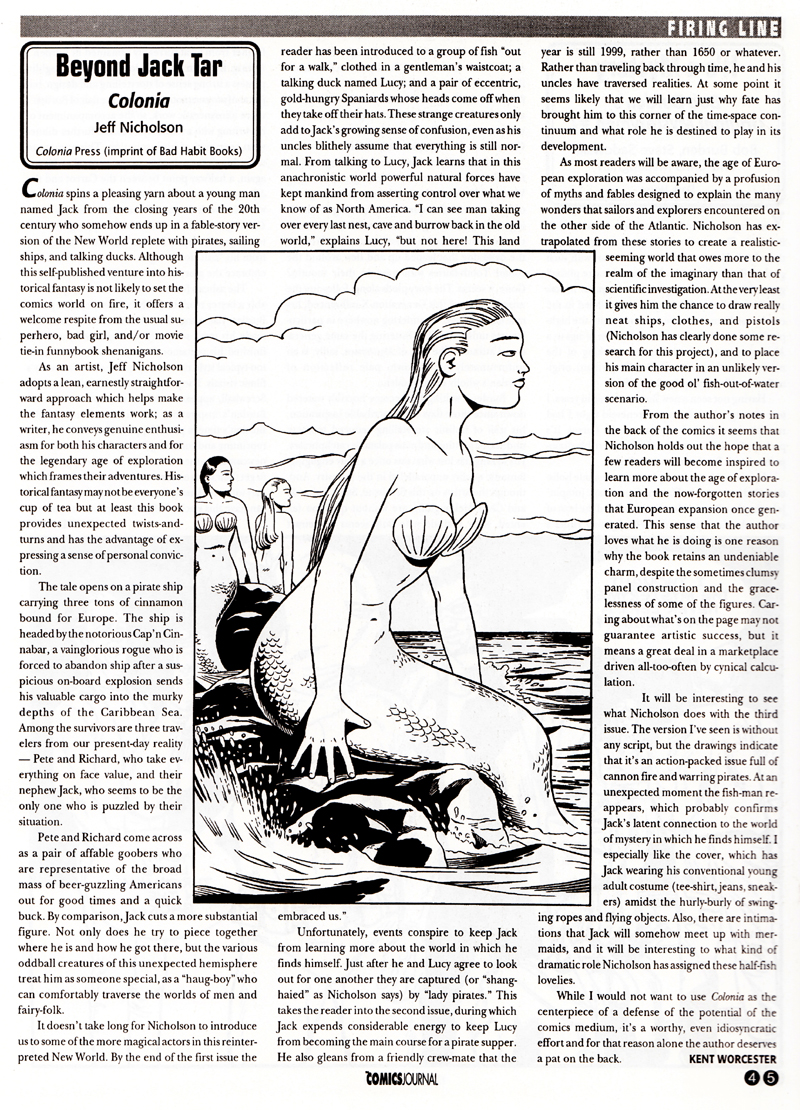 Listing for Colonia #5, and the one and only time I ever reprinted a single comic issue with Colonia #1. This was the turning point, either the series would "take off" like Jeff Smith's Bone and keep going into reprints, or slowly decline as usual. It was sadly the latter. I think the reprint sold about 1,000 copies and respectibly broke even financially, so I went through with it, but it was back to the day job until retirement after that. I don't think anyone has enjoyed the success of an independent comic book to the degree of Bone since the mid 90's.