I took the whole small business model pretty seriously, and had stationary, envelopes, invoices, etc. professionally printed. In addition to the business envelopes, I had these comic-sized craft envelopes printed, both for individual orders, or for the massive bulk mail campaigns I did in 1987-1988. I spent many evenings at the library cultivating a list of 3,000 comic book stores from telephone books, and was constantly sending out free samples of back issues and flyers (hundreds per months via bulk mail) to drum up business.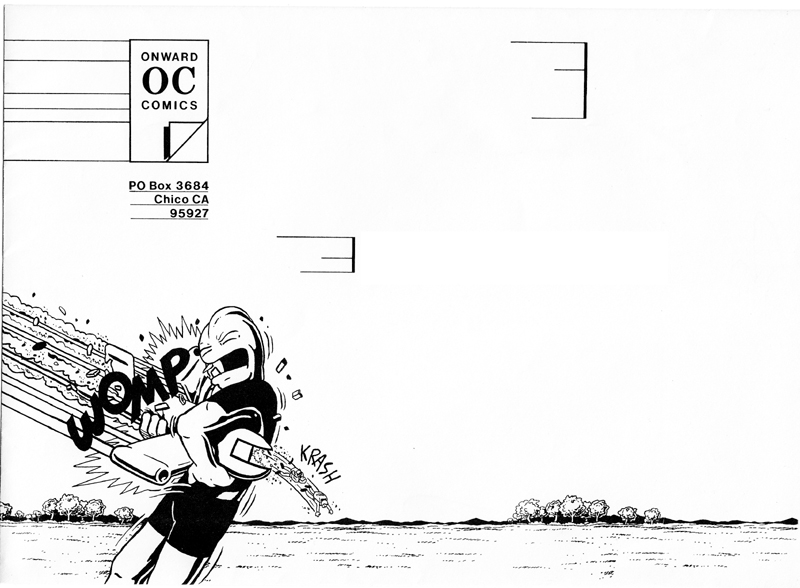 Fellow animator Brian (Robotnobots) Andersen, provided me a scan of this old letter I sent him, which was kind of cool since I have no remaining copies. The orignial 1986 letterhead, going from memory, would have been the crosshatched style UK image from #2 (catching the jet). Since my style was evolving, apparently I redrew the image in brush just for the stationary, and for the letterhead had it screenbacked in grey as seen here.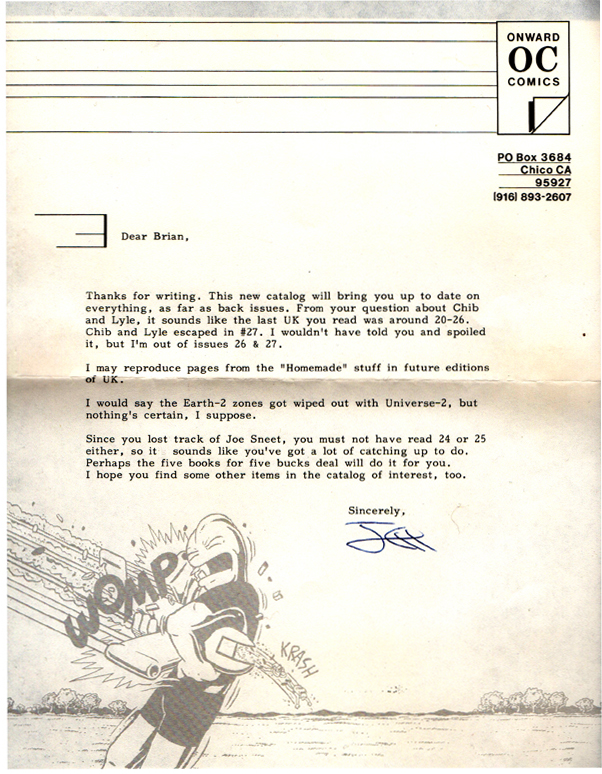 Typically the flyers or posters I made were just for bulk mail, or for distributors to circulate. Below is the Elements poster I compiled from the "alphabet ad" series. I also printed up a special version later without the ad copy and signed and numbered them for convention sales or mail order. I think I did 100 of them? I no longer have a copy of that version.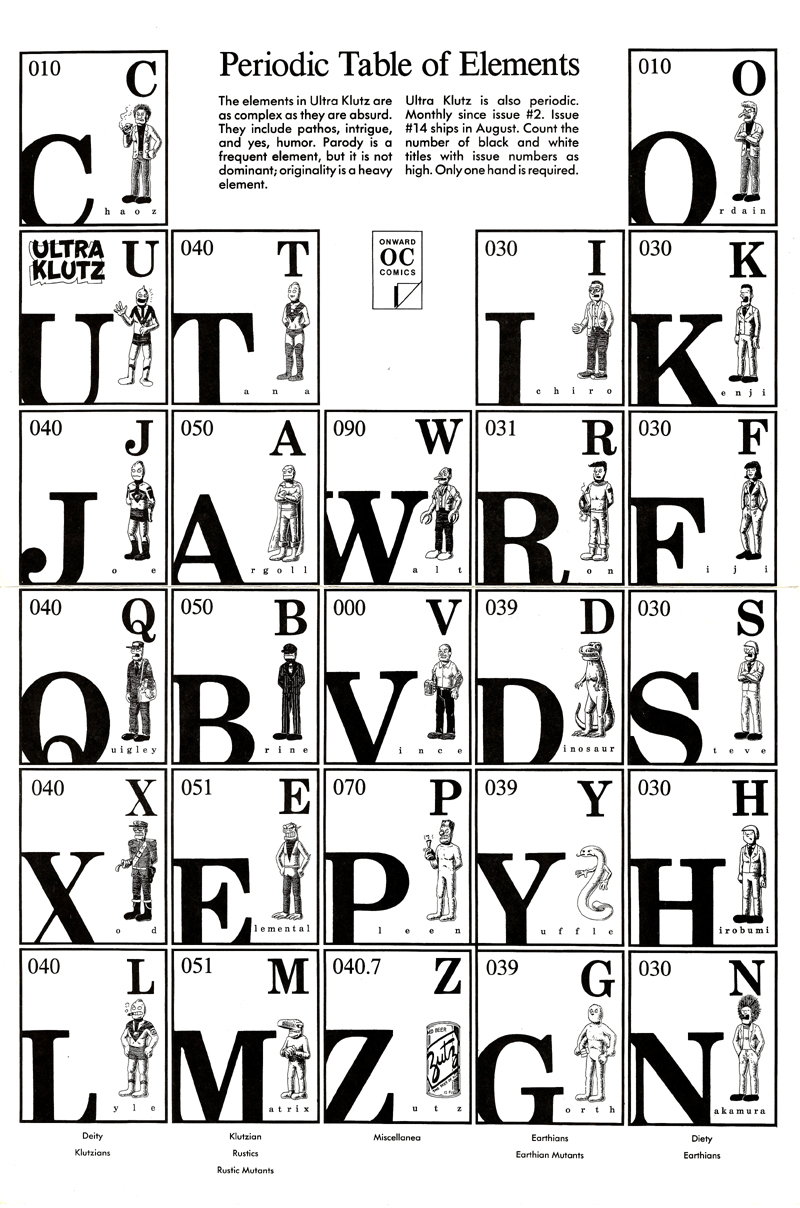 Over the years I would find a stray copy of UK that snuck through the printer's quality control, with serious off register problems. Here are a couple examples.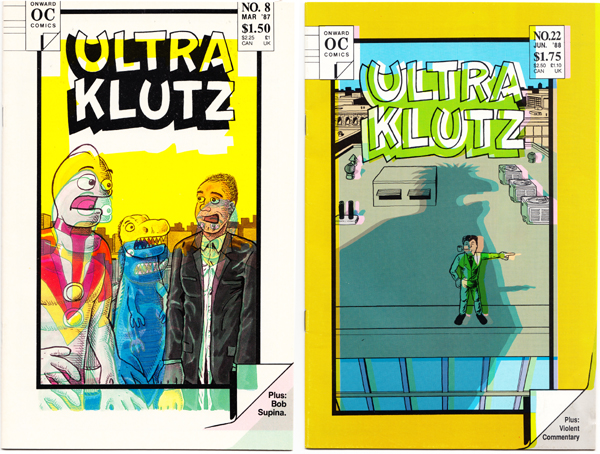 This one takes the cake. UK 81 was gang printed with other underground comics from Last Gasp and Rip Off Press. Here somehow the inside covers of an issue of Rip Off Comics was printed over the outer covers of UK 81. Look carefully and you will see reference to Wonder Warthog and images of Fat Freddy's Cat.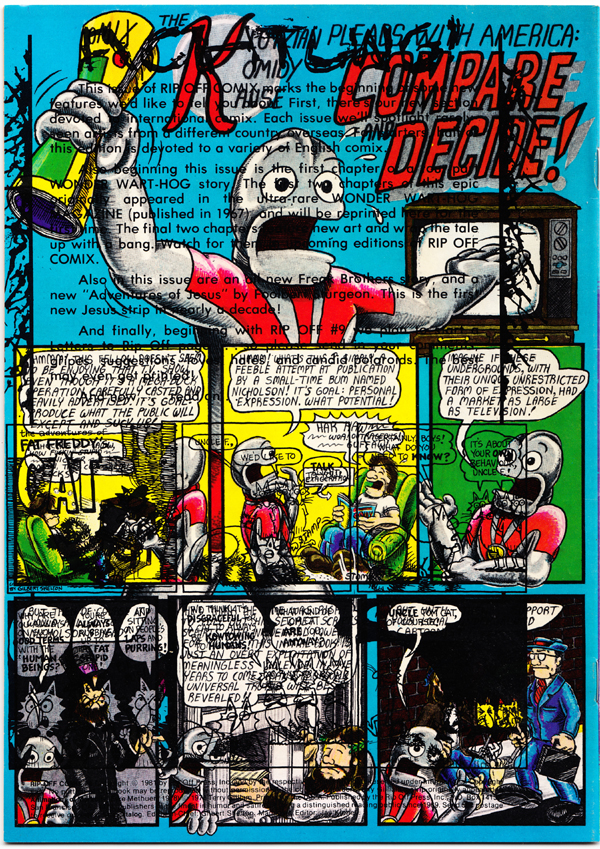 I must have been nostalgic for the immediacy of the zine format, because even though I was pumping out the monthly UK comic in December 1986, I created this little zine, which I think only went out to subscribers or with mail orders that month (signed and numbered edition of 40 copies). The interiors were a lot of black and white art (mostly non-Ultra Klutz) that I happened to have in my files.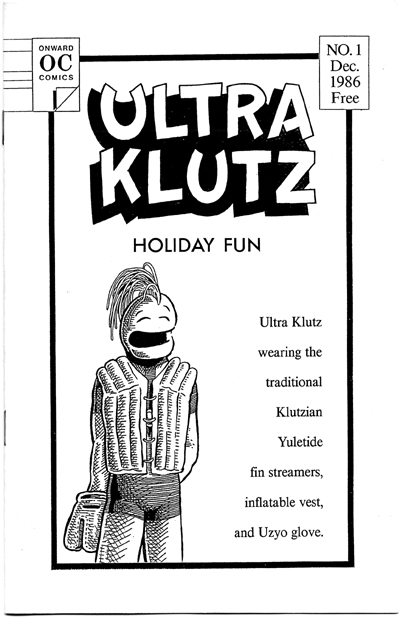 Here is the early Ash Can version of Father & Son #1 (signed and numbered edition of 200 copies). I sold it via my established mailing list of past customers since I was no longer active in the zine world. It was also what I used to shop around to publishers, and ended up netting the Kitchen Sick contract.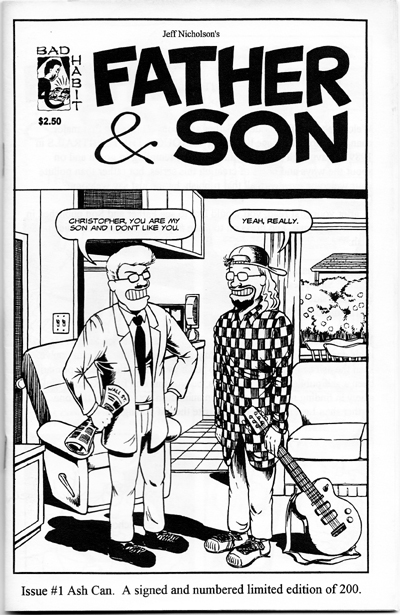 The issue of Father & Son that never was. This was the only comic I ever solicited to distributors but did not ship. It sold enough to break even (about 1,100 if I recall) but I was so defeated at this point by dimishing sales (F&S started out with 4,000) that I just couldn't finish drawing it. I cobbled together what work was done plus some rarities, and made this zine instead to sell via my mailing list. I probably only printed up about 50. I used to have a digital colored version of the cover, rendered like the Colonia Covers, but the file was corrupted long ago and I have no hard copy. I looked pretty cool, with a sort of nuclear glow gradient background.